Posie's Billboard that caused Harrop to have a mantrum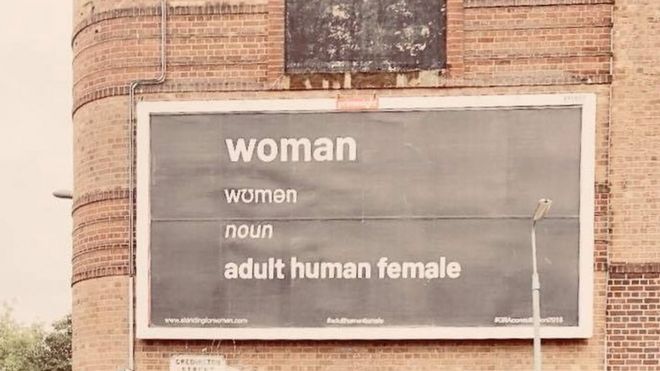 Here's a sample of DOCTOR Adrian Harrop, in his natural habitat on Twitter, calling women nasty slurs
Here he is again, after the UK TV program Genderquake, where he singles out a woman in the audience and intimidates her for speaking up about women's sex based rights.
Last, but not least is a video by Sky News on the censorship by trannies aka MEN of the billboard
I hope he sees this. I'm tired of his bullshit. He's a male supremacist wanker who needs to be locked in a room with a therapist to figure out why he hates women so much. And what's with him always wearing that silly steth? I never see doctors wearing their steth everywhere like a fucking necklace. He does it because he wants to feel important.
Fuck you dude.
News stories about teh EVIL billboard: